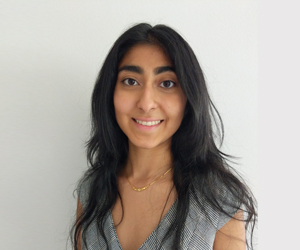 Bachelor of Arts, Psychology, University of California, Irvine (UCI)

Bachelor of Arts, Anthropology, University of California, Irvine (UCI)

Master's of Education, Special Education, Early Childhood Specialization, Vanderbilt University

Graduate Certificate, Applied Behavior Analysis, Vanderbilt University

Initial Teaching Credential, Early Childhood Special Education PreK-3rd grade, State of Tennessee
Janki was drawn to the field of applied behavior analysis after seeing how it could be used effectively to teach children a variety of skills across developmental domains. The early childhood age group has always appealed to Janki for the fact that it is a formative time in a child's development, and for the large research base that indicates that early intervention produces favorable outcomes for children and their families. Janki believes that all children have the potential to learn, and hopes to partner with children and their families to draw out that potential! In her spare time, Janki enjoys studying different approaches to pedagogy, learning languages, watching movies, and traveling near and far.